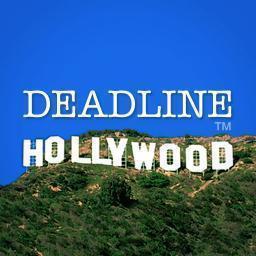 What is the Veteran Internship Program?
In the entertainment industry it's a "who you know" business and, according to a recent LinkedIn Survey, up to 85% of jobs and internship positions are filled through personal connections, which puts military veterans at a distinct disadvantage due to their length of service (average 8 years). The Veteran Internship Program was designed to accelerate the transition process by giving veterans a clear access point into the industry. Then, applicants who have successfully completed an internship are recognized as "Veteran Fellows" and become mentors to upcoming interns. Our goal is to promote excellence with every Veteran Fellow selected.
How the Program Works.
Working with industry partners, VME aggregates a list of internships while simultaneously developing a pool of highly qualified candidates. After screening applications and helping veterans as needed with their resume/cover letter work, selected Veterans interview for their position. If selected, they begin a 2 to 6-month paid internship with a media or entertainment company. They are also mentored and supported by the VME network through check-ins, special networking events, and and educational events for professional development. Some examples are LinkedIn Classes, Resume Workshops and Roundtables with top industry professionals.
Opportunities.
Since the inception of VIP, the VME leadership (contractors and volunteers) formed key partnerships with the top-tier studios, networks, agencies, and production companies such as: HBO, Lionsgate, UTA, Sony Pictures, Paramount, Viacom, CBS, LiveNation, RocNation, TicketMaster, House of Blues, NBCUniversal, Insomniac, 20th Century Fox, 44 Blue Productions, Valhalla Entertainment, DreamWorks Animation, The Ebersol Lanigan Company, and Endemol Shine North America.
These 19 companies agreed to allocate a slot in their already established internship programs to qualified veterans members and provide high-caliber professional work and mentorships opportunities. Most of these internships are in creative areas such as Current TV Programming at SONY to shadowing writers on CBS Seal Team, and work for producers|directors|DP's on the sets of HBO series (Westworld, Ballers, etc.)
How to apply.
Click on this link to apply for the jobs and internship program. Make sure you have your updated cover letter and resume. Applications are rolling submissions.
Some of our many partners
Fellowship Program Secures 35 Hollywood Internships For Veterans In First Year
A year into its launch, the VME Veteran Fellowship Program announced today that it has secured what it said were dozens of paid Hollywood internships for veterans.
RelatedFellowship Program Secures 35 Hollywood Internships For Veterans In First Year
The initiative is led by non-profit organizations Veterans in Media & Entertainment and Got Your 6 (part of the Bob Woodruff Foundation). The program is backed by founding entertainment partners 21st Century Fox, 44 Blue, A+E Networks, CBS, The Ebersol Lanigan Company, DreamWorks Animation, Endemol Shine North America, HBO, Lionsgate, Live Nation Entertainment, NBCUniversal, Paramount Pictures, Sony Pictures Entertainment, United Talent Agency, Valhalla Entertainment and Viacom. More recent entertainment partners include TNT/TBS and A Really Good Home Pictures.
Industry partners pair veteran fellows with mentors, organize monthly internal education meetings, and host industry-side networking events on a rotating basis to bring together the entire class of Fellows.
The program was launched last November and has since secured 35 individual paid internships for veterans (five have turned into full-time jobs, according to the VME).
Recently, the Hollywood Foreign Press Association joined as a new grant partner and has connected the Fellowship Program to its academic grant recipients to help expand the pipeline of student veterans who can apply for the initiative.